Podcast #356 — Amy C. Edmondson on Psychological Safety and "The Fearless Organization"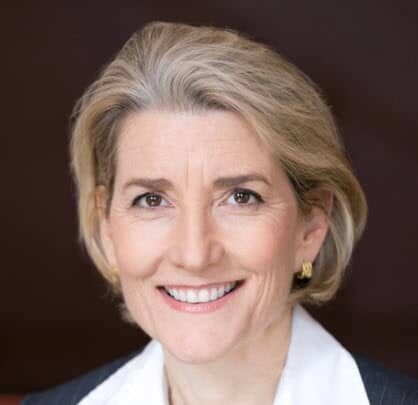 My guest for episode #356 of the podcast is Amy C. Edmondson, PhD, the Novartis Professor of Leadership and Management at the Harvard Business School. She is the author of three books on teaming and her most recent book is the topic of conversation today: The Fearless Organization: Creating Psychological Safety in the Workplace for Learning, Innovation, and Growth.
In the episode, we explore the incredibly important concept of "psychological safety," which means, as Edmondson defines it:
"…a climate in which people are comfortable expressing and being themselves."
This is necessary for Kaizen (continuous improvement) and it's also a huge contributor to people being able to speak up about patient safety risks (or other problems in the workplace).
One thing I love about her book is that she doesn't just diagnose the problem (that fear of speaking up is bad), but she also lays out a plan for how leaders can create a more psychologically-safe environment and culture.
From her bio: "Edmondson received her PhD in organizational behavior, AM in psychology, and AB in engineering and design from Harvard University."
---
Streaming Player:
---

---
For a link to this episode, refer people to www.leanblog.org/356.
For earlier episodes of my podcast, visit the main Podcast page, which includes information on how to subscribe via RSS, through Android apps, or via Apple Podcasts. You can also subscribe and listen via Stitcher or Spotify.
New! Subscribe and listen with Spotify:
---
Questions, Topics, Quotes, and Links:
About your background… what inspired you to get into academia to study organizational behavior?
How have previous degrees in engineering and psychology affected your views on workplaces and leadership? (that's a rare combination?)
Why is fear a problem in organizations?

"Driving fear out is mission critical"

Some famous startups sound like fear-driven environments from news reports…

Are some organizations are successful in spite of fear?

Has any of your work been influenced by W. Edwards Deming, who famously wrote about eliminating fear in organizations? Was aware of him 25 years ago
How do you define "psychological safety" in a workplace? Has that evolved since 1999?

"Psychological safety is broadly defined as a climate in which people are comfortable expressing and being themselves."
What about arguments that nurses and others have a "professional obligation to speak up"?

In terms of creating a safe environment, does this necessarily start at the top of the organization?
You write about humility… can leaders actually become more humble?

"I think of it as a trait, not a skill"

What are some misunderstandings about psychological safety?

What does it mean to "sanction clear violations"?

Why is it important to make it "safe to fail"?
Is there a difference in response when teaching seasoned execs vs. younger MBA students?

Younger students are more worried about "yeah, but I'm not the boss"

Older execs – aha moment as a risk factor for their firm

What's the most interesting or surprising thing you've learned since the book was published, on this subject?
---
Video of Amy C. Edmondson:
---
Thanks for listening!
What do you think? Scroll down to comment or share your thoughts and the post on social media. Don't want to miss a post or podcast? Subscribe to get notified about posts via email daily or weekly.
Latest posts by Mark Graban
(see all)