Top 10 Signs You're In a Fear-Based Workplace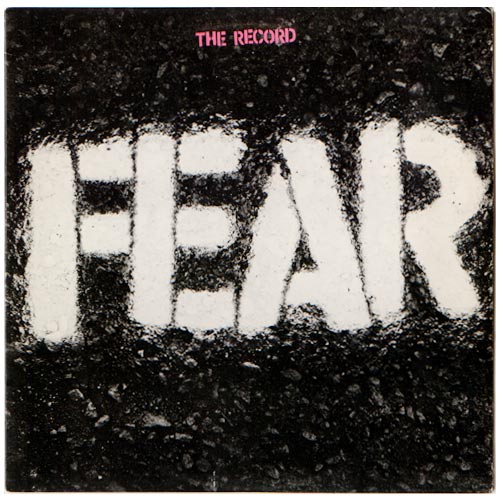 Dr. W. Edwards Deming always said we need to drive out fear from organizations, as point 8 of the 14 Points said:
"Drive out fear, so that everyone may work effectively for the company."
Too many organizations, including hospitals, are driven by fear. This is counterproductive and harmful. You can't implement Lean in a fear-based culture, as instilling fear in employees runs counter to the "Respect for People" principles. MSNBC and BusinessWeek bring us this article, "Ten signs you work in a fear-based workplace."
When people are fearful, they don't speak up, they don't question the boss, and they feel hamstrung to do the right thing if they fear getting in trouble. When people fear being punished or looked down upon for failure, they can't take risks that lead to kaizen, and they certainly can't take risks necessary to redesign whole systems.
You can get more detail and examples in the article, but their top 10 signs are:
Appearances are everything.
Everyone is talking about who's rising and who's falling.
Distrust reigns
Numbers rule
And rules number in the thousands
Management considers lateral communication suspect
Information is hoarded
Brown-nosers rule.
The Office' evokes sad chuckles, rather than laughs
Management leads by fear
I like the summary paragraph article, it's hard to say it better:
Chief executives know in their hearts that smart people, set loose to solve big problems, are responsible for every success and innovation industry has ever seen. Fear-trampled employees don't do a thing for your business. Still, management by fear is a hard habit to break, because fear-whipped underlings don't squawk. Meanwhile, your competitors may be hiring your best talent away and stealing market share while you make it easy for them to do so. Those meek, submissive, broken-down employees might blossom in your rival's trust-based culture. Do you really want to find out?
Do you find fear a barrier to your Lean efforts? What are you doing to drive out fear in your organization, to build trust and collaboration? What are the biggest symptoms of fear in your organization?? Feel free to share your stories… you can always type "Anonymous" and a fake email address if you are fearful of your comment getting you in trouble with the boss.
---
What do you think? Please scroll down (or click) to post a comment. Or please share the post with your thoughts on LinkedIn.
Don't want to miss a post or podcast? Subscribe to get notified about posts via email daily or weekly.
---
Latest posts by Mark Graban
(see all)