Holy Overproduction, Batman!!
Lean Service Blog: Unsold cars
Hat tip to Rob and the Lean Service Blog for pointing out these online pictures of auto industry "overproduction." Storage lots are filling up in England, as automakers keep factories running, cranking out cars that don't have customers. Click the photo to view it in all of its auto density.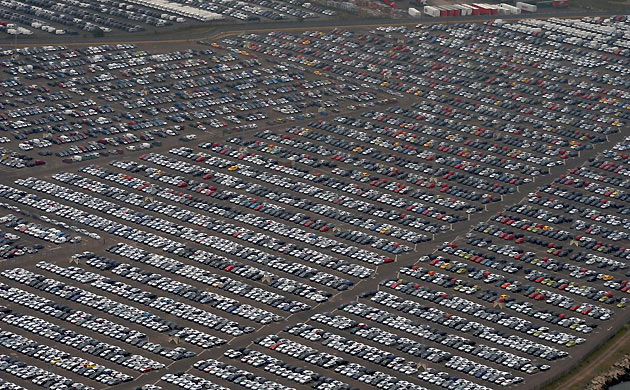 The photo is captioned as "Imported cars stored at Sheerness open storage area awaiting delivery to dealers." Is this happening in the U.S., as well? Yes, later photos in that set show lots in New Jersey and a lot full of Ford trucks.
If an automaker recognizes revenue when they ship to a dealer, they have an incentive to overproduce, even if there's not an end customer for the vehicle? Chrysler has been in the news for pushing dealers to take more inventory. This doesn't solve the root of the problem of "low sales."
Eventually, lower sales has to translate into lower production. Anything else is just a shell game to keep plants running and boost revenue figures. Just building cars to stack them up in parking lots isn't sustainable. It's not "Lean" by any means, where the goal is to build exactly to customer demand, with the lowest possible inventory. Chrysler's actions don't exactly represent the type of long-term thinking you'd want to see in a Lean system.
Oh, here's a picture of a Toyota import lot in California: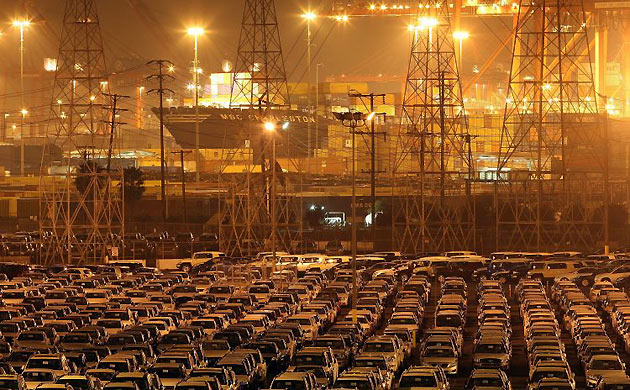 With sales down 35 to 50%, what choice do you have but to slash production? Unless you want to just play accounting games, building the "asset" of inventory…
---
What do you think? Please scroll down (or click) to post a comment. Or please share the post with your thoughts on LinkedIn.
Don't want to miss a post or podcast? Subscribe to get notified about posts via email daily or weekly.
---
Latest posts by Mark Graban
(see all)