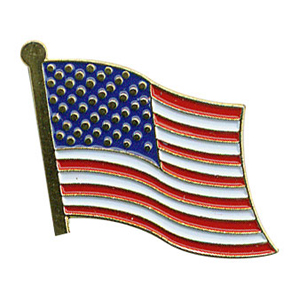 I know this sounds like the stuff of urban legend, but I had someone tell me this story today, someone with no real interest in exaggerating, so I would tend to believe it.
He was Canadian-born, but recently became a U.S. citizen. At the ceremony, he was given a flag pin that, of course, said "MADE IN CHINA" on the backside.
There's not a single American source of flag pins anymore? I assume with all of the news anchors and politicians, there would be SOMEBODY who makes them domestically, just because.
Subscribe via RSS | Lean Blog Main Page | Podcast | Twitter @MarkGraban
---
What do you think? Please scroll down (or click) to post a comment. Or please share the post with your thoughts on LinkedIn.
Don't want to miss a post or podcast? Subscribe to get notified about posts via email daily or weekly.
---