Happy Birthday to the Assembly Line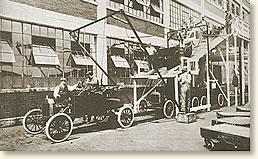 Henry Ford Changes the World
I can't find the date online, but XM Radio's "This Day in History" feature claimed that today, October 7, in 1913, was the first activation of the continuously moving assembly line at the Ford Highland Park factory.
Happy 93rd birthday to the assembly line!
Please post a comment and join the discussion. Subscribe to get notified about posts via email daily or weekly.